When Doctor Klaus Märtens injured his foot in the Bavarian Alps in 1945, he had no idea that the boot he designed to support his ankle would become a classic. But once shoe manufacturer R. Griggs bought the UK patent rights in 1959, the brand became a British style emblem—alongside icons like the Jaguar E-Type, London buses, and the miniskirt.
In the decades since, Dr. Martens boots and shoes have remained a symbol of individuality that transcends the shifting whims of fashion. Sitting within the Global Marketing department are Stacey Kemp and her Creative Services team, leading the development of Dr. Martens' marketing creatives. They cover everything from store window displays and outdoor ads to social media posts and digital marketing.
Stacey's team communicates the season's creative tone and direction, providing assets, artwork and guidelines to help creative teams in other countries bring the stories to life in their region. They also fulfil creative requests from departments around the business and collaborate with external agencies, making sure everything is on-brand and in line with the company vision. It's a mammoth undertaking, and Stacey's goal is to streamline the whole creative production process.
Historically, Stacey managed incoming creative requests in a spreadsheet. It was headache-inducing to track and assign work this way, and new briefs came in from all directions: meetings, emails, and hallway conversations. There was no holistic view of projects end-to-end, or an accessible place for anyone but Stacey to see her team's workload. This lack of transparency led to:
Duplicate work when stakeholders didn't know they were making overlapping requests. According to the Anatomy of Work report, the average UK knowledge worker spends over 4 hours per week on work that's already been completed.

Difficulty tracking who was accountable for which milestones, and a lot of back-and-forth to negotiate deadlines or reassign work when a designer went out of office.

An inability to accurately plan for the future and staff up resources for peak months.
On top of that, the creative team received feedback from stakeholders on printouts of mockups, which slowed them down and scattered their work around the office.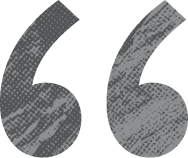 Stacey realized the team was dealing with far too much "work about work." According to the Anatomy of Work Index, up to 60% of an employee's day is spent on tasks that take time away from meaningful work—such as chasing down a project's status or searching for files.
Stacey heard of a solution: the Dr. Martens' eCommerce team was using Asana to manage their projects. The platform's look and feel immediately appealed to the Creative Services team, and they made a case to bring their projects into Asana.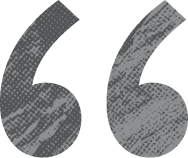 Streamlining creative requests and automatically assigning work
The team was eager to start using Asana right away. At first, they organized their work by creating an Asana project to represent each marketing channel, such as e-commerce or retail. Stacey triaged creative requests from other teams and assigned them to designers as Asana tasks.
Once the team was comfortable with the platform, they upgraded to Asana Business and reorganized their work. Now, instead of creating Asana projects for marketing channels, projects represent major initiatives or brand stories. For example, the "AW21" season or a theme like "Urban Protection" gets its own Asana project. The project is split into sections—or columns in a board layout—for marketing channels such as retail, digital, and social media. This system makes it easier to find tasks related to a specific channel, housed in an overarching initiative.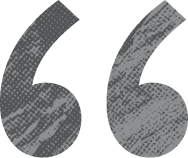 The team also began using Asana Forms to standardize incoming creative requests. Automation rules instantly assign a creative request to the best designer for the job, and Stacey is notified so she has a view of what's coming in. But she no longer needs to manually trawl through new projects, which saves her time and lets the creative team get started on assets faster.
How Asana brings Dr. Martens' global teams together
Today, Dr. Martens designers in the UK and the rest of Europe use Asana to manage their work and communicate about creative assets. This helps them stay consistent. The designers for Europe can ask the global team to quickly check whether a creative asset for France looks up to par, and everyone has access to a repository of past creative briefs. Thanks to their new Asana project structure, the creative assets are easy to find because they're grouped by initiative and marketing channel.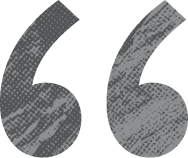 There's now a holistic view of each project and its progress, which has improved relationships with stakeholders and increased team accountability. Anyone can jump in and see who's working on what, and there's no need to chase one another for status updates.
As 2020 brought unprecedented challenges, the team relied on Asana to adapt to remote working. They kept meetings to a minimum by using Asana to share feedback and instructions. This hub facilitated a radical improvement in communication, and helped the team stick together as they collaborated from home.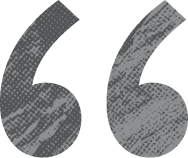 Taking the pain out of planning
Now that Stacey and her stakeholders can see the creative team's workload in Asana, they can better plan for the future. Requests are captured in Asana throughout the year, so Stacey can use Reporting to identify last year's busiest months and anticipate resource needs in advance. It's easier than ever to demonstrate the value of her team with a historical record of projects in one place.
Prioritization has become easier as well. A stakeholder or manager can see what creative assets designers are working on and bump high-impact projects to the top of the list, while individual designers use Asana's "My Tasks" to plan out their work on a daily basis.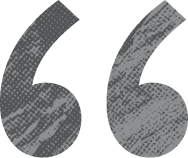 Suited and booted to step into the future
Even for a brand as timeless as Dr. Martens, there are always new things to look forward to. With large campaigns and product releases on the horizon, the Creative Services team will enable their designers and marketers to continue to produce industry-changing work. They plan to expand their use of Asana Forms, Dashboards, and Portfolios to become even more efficient, and Stacey's ambition is to bring the US and APAC creative teams onto Asana to help everyone collaborate on one cohesive global brand.
With Asana in step with them, Dr. Martens can put their best foot forward—in a stylish boot, naturally—and give a whole new generation the opportunity to express its individuality.