After years of flying solo, our unicorn is getting some new friends. This week, we are launching three new celebrations to give you and your team the occasional animated commemoration of a job well done. Today, we'd like to re-introduce the redesigned unicorn and tell you more about these shiny new celebrations.
Why we celebrate
The concept of celebrations at Asana started as an April Fool's joke: what if we injected a bit of fanfare into the workflow?
What happened was a love story. Not only did our users adore the unicorn and his rainbow contrails, we've come to see him as a manifestation of the amazing collaboration that happens on Asana and the great results teams produce every day.
But we forgot to give the unicorn one thing: a team! And he's more than a little annoyed. So we're fixing that. Starting this week, we're rounding out the celebration squad with three more celebrations.
How do I see the new celebrations?
To see the unicorn and his teammates, you have to enable celebrations in your settings. Celebrations automatically appear on Android or iOS devices after enabling on your desktop.
Here's a step-by-step breakdown:
Click on your photo or initials in the top right corner of Asana and select My Profile Settings from the menu.

Then click on the Display tab, and check the box next to Show occasional celebrations upon task completion.

Celebrations don't appear every time you complete a task. Complete a few tasks in a row however, and one might just pop across your screen. (So go complete some tasks!)
Be the first to spot a celebration and win
Ready your binoculars: it's time to go celebration spotting. As we slowly unveil our new celebration team, the first person to spot (and screenshot) the celebration of the day could win a $500 Seamless gift certificate to treat your team to lunch, and some sweet Asana swag.
Here's how to enter the contest:
Each day we'll announce a new celebration.

Complete some tasks. (You'll need to be extra productive this week!)

When you see the new celebration, take a screenshot and share that screenshot on Twitter with the hashtag #celebratesuccess. Don't forget to mention @asana so we see it.
Use the keyboard shortcut Command+Shift+3 for a quick screen grab on a Mac or PrtScn on Windows.
Today's celebration announcement is below, and a new celebration will be announced tomorrow. There are five chances to win, so make sure you revisit the blog for new details each day.
Re-introducing the unicorn
As we introduce the rest of the celebrations team, we thought we'd share a little something about the man behind the horn.
Even as a humble pyrotechnics and equestrian studies major at Cal Poly (go mustangs), the unicorn knew he was destined for great things. After college, he embarked on a three-year-long global adventure to find himself, his purpose, and possibly oats.
After galloping around on five-continents and four-legs, our friend decided to find some stable employment. He trotted his way to Asana. Though his first day was April Fool's day, he's serious about celebrations: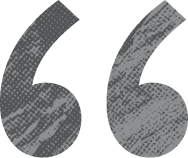 The unicorn spearheads all celebration efforts at Asana and he's thrilled to round out his team and continue his mission of helping teams revel in their achievements.
Stay tuned for more
Check back throughout the week to learn more about our new celebrations and maybe even snag yourself a team lunch on us.
Be sure to let us know what you think of the unicorn's new teammates in the comments below.
Boring legal stuff: No purchase necessary. Void where prohibited. Participants must be 18 years of age or older and live in the US. Photos must be submitted between March 21, 2016 and March 25, 2016 to be eligible. Winners will be notified on Twitter. Winners must respond within 7 days to claim prizes. Winners must be part of a team in Asana. All prizes will be awarded and delivered by mail and via Seamless services.
Special thanks to Sarah Chandler, Dean Rzonca, Anna Hurley, Stephanie Marden, Greg Elzerman, Nikki Henderson