As Asana's Head of People, I'm often asked about how we think about building and scaling culture. We've always been committed to innovative solutions, and I believe Asana has a unique perspective on the age-old question, "How do you build a great company culture?"
In today's fast-moving business environment, many organizations view culture as something that's important, but comes at the expense of the business. You can either choose to have strong business results or a wonderful culture. Or at best, you can balance the two and have both.
At Asana, one of our core values is Reject false tradeoffs, so naturally, we reject the notion that strong business results and a thriving culture are mutually exclusive. When two options each have their own truths and benefits—and choosing one over the other dilutes the benefits of both—we challenge ourselves to find a creative solution that includes the best of both options to create a new, more powerful one. In fact, we believe fundamentally that the investments we make in our culture are precisely what fuel our business success.
Growing the business, building an award-winning culture
Since our product launched in 2012, Asana has been on an accelerated upward trajectory. In the past year alone, we've seen significant innovation and growth across all areas of the business, including bringing on new mission-aligned investors to help us achieve our mission:
Behind this rapid growth is a strong organizational culture. Last month, we were honored to be named in the top 10 Best Workplaces by Fortune and Great Place to Work for the third year in a row, following four other workplace awards from earlier this year. Based largely on employee feedback through anonymous surveys, we were given high marks for cultivating a thoughtful culture grounded in team trust and transparency. 
What meant the most to me is that the survey results show that 98% of our employees say that Asana is a great place to work, and 99% report that they are proud to work at Asana. This recognition is a true testament to the work we do each day to continually invest in our culture. As Head of People (and an Asana employee myself), I can't think of anything more important.
Fostering a culture that spurs innovation and efficiency
Like any fast-growing business, we focus on impact and results at Asana. For us, it's mission-critical that our culture enables our employees to do their most impactful work as effortlessly as possible. This supports the business, enables us to achieve our mission, and ultimately enhances employee satisfaction and growth. 
Culture connects the lines between three crucial parts of an organization—business goals, values, and people. Business goals refer to everything we're setting out to do in the market. Our values are our north star. And our people represent the touchpoints for programs, communications, and behaviors within the company itself. We strive to uphold a culture where all employees feel connected to one another and our mission, in an environment where they can thrive.
Since the very early days of Asana, we believed that by applying the same design principles to our culture that we use to build our product, we could avoid many of the struggles that companies face as they evolve and grow. Starting with intended outcomes to inform decision-making, we set out to implement, test, squash culture bugs, and then constantly and continuously iterate as needed. By treating our culture like a product, we can fine-tune and iterate on our programs, processes, and goals without losing the core elements of our culture along the way. 
Committing to diversity and inclusion
Diversity impacts business, inclusion impacts culture, and together they lead to business success. In order for all of our employees to do their best work and for us to achieve our mission, everyone at Asana must feel respected and valued and that they belong. 
Supporting this vision culturally requires building a diverse and inclusive workplace. We seek out and cultivate core leadership traits of demonstrating vulnerability, curiosity, and openness. We remain committed to giving every employee the space and support to be their whole selves with three thriving ERGs. By bringing different perspectives together, we eliminate groupthink and make higher quality decisions. 
Over three years ago, when Asana was less than 200 people, we had this vision of building the most diverse and inclusive team, so we hired our Head of Diversity & Inclusion, Sonja Gittens-Ottley. By bringing expertise in-house and starting the work early on, we've been able to create an environment where being open and curious to different points of view is the norm, and employees are in a constant state of learning and growth.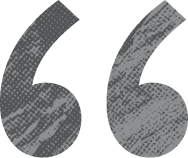 Trusting and empowering every employee
An inclusive culture must be centered on trust at its core. Employees have to feel safe to be themselves, experiment, take chances, fail, and ultimately, succeed as individuals and as teams. We place a high value on creating a space where employees, regardless of title, team, or tenure, feel welcome and encouraged to share ideas and thoughts. We know that by instilling a high responsibility within every employee, we can move faster as a team. 
At Asana, we do this by distributing responsibility across the team by making sure that every employee has one or more Areas of Responsibility (AoR). AoRs provide a wealth of opportunities for personal and professional growth, as well as exposure to other parts of the business. And it shows in the numbers: According to the Great Place to Work survey, 98% of employees at Asana believe that they are given a lot of responsibility.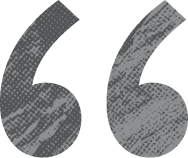 Eliminating work about work
As a company focused on ensuring that teams around the world are able to work together with less effort, we're our own best customers of the product we've built. From our Anatomy of Work Index report, we know that globally, workers spend 60% of their time on work about work. This constant distraction leads to missed deadlines, duplicate work, and worse, frustration and burnout. 
By using our own product internally, we reap the benefits of drastically diminishing all that work about work. In Asana, every employee can clearly see how their work contributes to our high-level business objectives, ensuring that all employees feel connected to one another and to our mission. Just as we do with our customers, we use the pyramid of clarity to keep everyone aligned on the high-level purpose of their day-to-day work and the concrete results we expect our work to produce. In the Great Place to Work survey, 91% of employees said that they know how their work contributes to the company's annual objectives. We consider this to be a key driver of employee engagement. 
Co-creating one of the best workplaces
We know that great achievements are almost always the result of not one, but many. While our value Reject false tradeoffs represents our approach to building our culture, the way that we continue to do so makes me think of another core value: Co-creation. Every single employee has a role to play and a responsibility to contribute to upholding and growing Asana's culture.
So, I'd love to know,  what have you found to be successful in building a thriving culture? Please share in the comments! 
If you're excited about the idea of a culture centered around people and built to drive results, we'd love to talk with you. We're hiring: take a look at all of our open positions and see where you can make an impact.