"Do things differently!" is the motto of the Polestar electric car brand. The focus is on innovation, speed and sustainability. Volvo and the Chinese vehicle manufacturer Geely founded the company in 2017. Polestar is headquartered in Gothenburg, Sweden – and production takes place in China. The first model - the Polestar 1 - was launched in 2019: a hybrid model with an impressive performance of 448 kW/609 hp. The all-electric Polestar 2 followed in 2020, putting up to 300 kW/409 hp of power on the road and offering a range of 400 to 540 km. The Polestar 3 is due to arrive in 2022, underlining that speed and performance play an essential role at Polestar. As an independent brand - connected to Volvo in only a few areas - Polestar is setting a rapid growth trajectory. Since 2019, the company has had a presence in Germany and currently has around 50 employees. The German business unit is mainly responsible for digital sales, marketing, and vehicle delivery. Agile and nimble, the team is breaking new ground, distinguishing its brand from the parent Volvo and bringing a new freshness to the market. The focus is on design, technology, performance, and, above all, sustainability. Polestar can create and implement projects faster and with less administrative effort or approval processes, one advantage of a startup.
Polestar and Asana - Reduce complexity, increase clarity
Bastian Ruther, Head of Retail at Polestar since July 2021, was one of the first employees at Polestar in Germany. At first, he had to deal with an incredible number of complex issues that initially required structuring and prioritization. At the time, every employee worked on virtually every topic simultaneously; many cross-divisional work processes needed to be implemented and set in motion. Today, Bastian takes care of organizing and implementing lead management and also business development with the help of Asana. He and his colleague Carl Christian Werner set out to find a suitable work management tool to facilitate the work processes. Work management is a systematic approach to coordinating a company's workflows, giving teams the clarity to achieve their goals faster and ensuring everyone has the information they need to complete the most effective tasks.
As Polestar 1 Manager, Carl Christian Werner has cross-functional responsibility for sales, positioning and delivery. Since mid-2021, he has also supported Polestar in expanding into two new markets – Austria and Switzerland. Carl Christian Werner already had experience with Asana before joining Polestar. He promoted Asana's use at Polestar as a work management tool, focused on setting up a structured approach to repetitive processes and clearly defining objectives and progress via Objective Key Results (OKRs) and precise numbers.
Polestar's need to improve its organizational structure became apparent at the end of 2020 when the team grew past the first ten employees. Work tasks began to be duplicated more frequently and managers allocated tasks via email. This was the starting point for Asana. A game-changer was performance tracking with OKRs, combined with task allocation in a single tool. It was immediately effective, providing a perfect solution for Polestar's needs. 
Anna Wesolowski's department also uses Asana. She has been with Polestar since the very beginning and, together with a colleague, takes care of corporate communications and PR. However, daily departmental reconciliation occurs in direct conversation most of the time. The two use Asana for larger projects or more complex work topics involving several departments. Asana also helps with vacation handovers or when someone takes over a project, ensuring no information gets lost in emails.
Asana: The turbocharger for delivery at Polestar
Asana is already used in numerous areas and accelerates work processes where cross-departmental collaboration is essential at Polestar Germany. For example, it helps when employees access predefined templates via Asana. In addition, new employees go through a standardized onboarding process entirely in Asana. The Polestar 1 delivery process is also managed through Asana. The mapping of standard processes is an example of increasing efficiency even further. Existing experiences can be drawn upon, significantly speeding up processes and reducing the likelihood of already known errors being repeated. Before introducing a work management tool, the fast-growing company had to overcome some pitfalls. Once mapped into Asana, employees now rely entirely on the Asana process and, for example, take on new service locations with clearly defined process steps, timings, and assignments. During an ongoing meeting, participants can enter prioritized topics into the Asana board or note comments for everyone to see.
Since habits are notoriously difficult to change, some employees tend to slip back into their old ways of working. Nevertheless, using Asana is voluntary so that employees feel comfortable with their way of working - without any pressure. According to Bastian Ruther, teams must use the tool when it offers real value and reduces the workload. At Polestar Germany, Asana has already proven its worth, given the adoption rate to date.
All signs point to growth at Polestar
Although Polestar only so far uses Asana in Germany, there are already numerous use cases that have improved the workflow and the quality of the customer experience. The ordering process and delivery are showcase examples: both are fully automatic. With Polestar 1, many parties are involved, and everyone must follow the processes - otherwise, the exclusive customer experience is at risk. Initially, employees handled this through meetings and Excel trackers. Asana enabled the efficient distribution of the work, resulting in a steady increase in the quality of delivery.
The Polestar team works closely with customers to fully address their requirements during ordering. For example, a customer may request delivery to a different address rather than home delivery. Carl Christian Werner works in the sales area with a colleague who looks after delivery and the after-market area. It's essential to fulfill every request in the delivery process at the right time. A lack of communication or unclear responsibilities carries the risk of delays. Have the vehicle documents been delivered to the registration service provider? Has receipt of payment been confirmed? Can the registration process be triggered?
In some cases, there were significant differences in the time it took from the vehicle's arrival to the delivery date - also due to individual customer requirements. This timeframe is now relatively constant, about two weeks after the car arrives at Polestar. Asana has enabled Carl Christian Werner and his colleagues to ensure the best possible customer experience and live their values as an innovative performance electric vehicle manufacturer.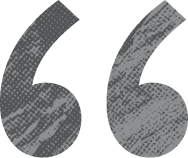 Asana was also essential in helping expand the Polestar service network in Germany, managed by the after-market department.
An initial 23 service points almost tripled to 61 in the second expansion. It only took two to three hours to show colleagues how to set this up in Asana. The existing Asana checklist was duplicated, modified and reused for the new service network. These numbers clearly illustrate improved efficiency. Eventually, the number of service points grew from 61 to 125 and then to around 200. Thanks to Asana, processes are scalable and duplicable. Further expansion has become much more manageable.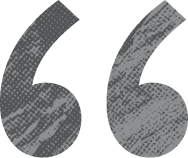 Asana brings calm to the project in challenging situations
Asana showed great strength, especially in managing tricky situations. When planning to exhibit at the International Motor Show (IAA), Polestar presented itself successfully. Typically for a hypergrowth startup, the company's presence at the show was organized with comparatively slender resources - and, therefore, considerably more efficiently. For Polestar, exhibiting at such an important trade show was a huge and exciting challenge. Teamwork was required, and all departments were involved. Asana helped keep track of everything. Week after week and meeting after meeting, tasks were defined, processed, and fulfilled, providing reassurance for team members. Responsibilities were clear and transparent for everyone, and everything was in one place. Team members can see which tasks are complete. Everyone can contribute and respond to ideas.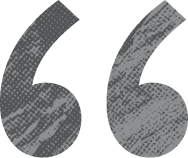 The road ahead – where does it lead?
The OKR feature is still under evaluation at Polestar. Together with Asana support, Bastian Ruther and Carl Christian Werner focus on finding out which new functions the "Goals" feature offers and how Polestar can use them most efficiently. So far, Asana is used only to map work processes at Polestar Germany. Bastian Ruther wants Asana to be the tool of choice for all of Polestar. Convinced of the benefits, he continues to promote Asana at the corporate level. He sees a common strategy for adoption across borders as the next step. Until the road is clear for broader distribution, Bastian Ruther and Carl Christian Werner will carry on enjoying Asana. They communicate regularly with the Asana team and feel well informed regarding Asana know-how and further efficiency improvements. Asana partners with Polestar to revolutionize the automotive market and continue the mission: To improve society using design and technologies that accelerate the shift to sustainable electric mobility.