Do you ever wonder who the builders are behind the apps you can't live without? Bending Spoons (based in Milan, Italy) is one of them—building and marketing quality apps at a lightning pace. Despite not being a household name, Bending Spoons' apps have over 300M downloads (and counting!), which means its global impact is not to be underestimated.
Apps like Splice, 30 Day Fitness, and Sleep help millions of users each month. Even though developing and marketing each app takes a significant amount of work, Bending Spoons' 150+ employees and contractors accelerate the process by consistently remaining organized and on task. One of their team members is Alice Valsechi, Head of People Operations. She manages a wide range of internal needs including onboarding and company culture, corporate events, and work safety—essential responsibilities many don't consider when thinking about building apps.
Alice is constantly collaborating with other employees across the company, including Content Manager, Ekaterina Sukhliaeva. Bending Spoons' rapid growth has allowed the business to diversify its app portfolio, making Ekaterina's role another critical one. Charged with using creativity to remain ahead of the market, she and her team create the audio, video, static images, and all other content users see when they open an app.
Preparing for growth
While mobile apps provide value and convenience with the touch of a button, running a company that builds them is complicated. From coding to content and corporate culture to event coordination, systems and processes are critical for the Bending Spoons team to be successful.
As Bending Spoons began to scale—and fast—Alice and Ekaterina knew that producing apps without compromising on quality required a work management tool. Luckily, this was a foresight rather than a reactionary measure and company planning worked to find the right solution.
To remain ahead of their competition, getting a tool up and running quickly was essential. This meant finding a solution and partner that offered a smooth onboarding process and ongoing support. Features and ease of use were nice to have, but the simplicity of a well-thought-out tool that provided a big-picture perspective was a must. Another non-negotiable? Bending Spoons wanted to use the same system throughout the entire organization.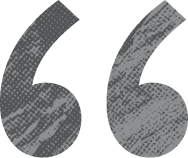 Managing work the smart way
Developing more apps at a faster pace means expediting hiring. As new team members joined the company and onboarding became more complex, it was challenging to keep everything organized. Messaging tools and email created scattered and unfocused workflows. Following a precise schedule, monitoring progress, and distributing responsibilities required a well-oiled machine.
But it wasn't just People Operations handling hundreds of tasks at once. Managing elements such as the images, video, audio, and written content for multiple apps simultaneously (during development and launches) was proving to be laborious. One minute, Ekaterina's team could be editing a video for their yoga app and the next, they're uploading music for a new exercise in their fitness app.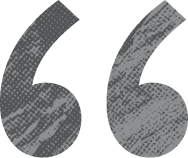 After dabbling with other tools, Bending Spoons chose Asana as their work management solution. Leadership at Bending Spoons liked that Asana is intuitive, easy to implement, and could serve as a wall-to-wall solution. The company prides itself on developing apps that are simple to use, so to have that same thing with Asana felt fitting.
Buy-in at the executive level made the Asana implementation smooth. The team found it to be so innate that the best approach was to jump straight in and learn by doing. They also added tasks like "Must See Movies" to ingrain the tool into the Bending Spoons culture. Employee communication and company-wide meeting development found their place in Asana as well, which helped ensure total adoption.
One solution for an entire organization
To understand how Asana helps Bending Spoons know who's doing what by when, just turn to the app development division. Four teams of 20 people work efficiently on 50 different projects at a time. The requirements, resources, and timelines for each vary, requiring complete transparency across teams.
For Ekaterina's team, Asana Forms ensures they receive the requirements for copy, imagery, audio, etc. up front so it's easier to determine the scope of work. Avoiding back-and-forth communication has increased efficiency and project kick-offs are smoother–leading to better cross-functional relationships.
Alice and the People Operations group use an onboarding template for all new hires, which has proved to be a gamechanger. Internal branding and events also live within Asana and the team even managed their entire office move inside the tool.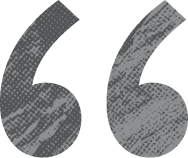 Since adopting Asana, less work falls through the cracks and scrambling to get work done has nearly vanished. Increased visibility across the company has improved cross-functional collaboration and communication because everything is centralized in one place.
The rapid growth Bending Spoons is experiencing will continue—without many of the growing pains other businesses experience—because of the cohesiveness of its people and how they use Asana. And that's critical to their goal of becoming the number one mobile application publisher and developer globally. Asana allows them to stay the course and focus on developing valuable apps their customers need.