Asana-created templates
Asana-created templates make it fast and easy to add new workflows to Asana. By using these templates, you can also follow our suggested ways of tracking your work in Asana and further customize the projects to match your team's needs. With Asana templates, you don't have to build workflows from scratch. You can set up projects to track your work perfectly from the start.
Create a project from a template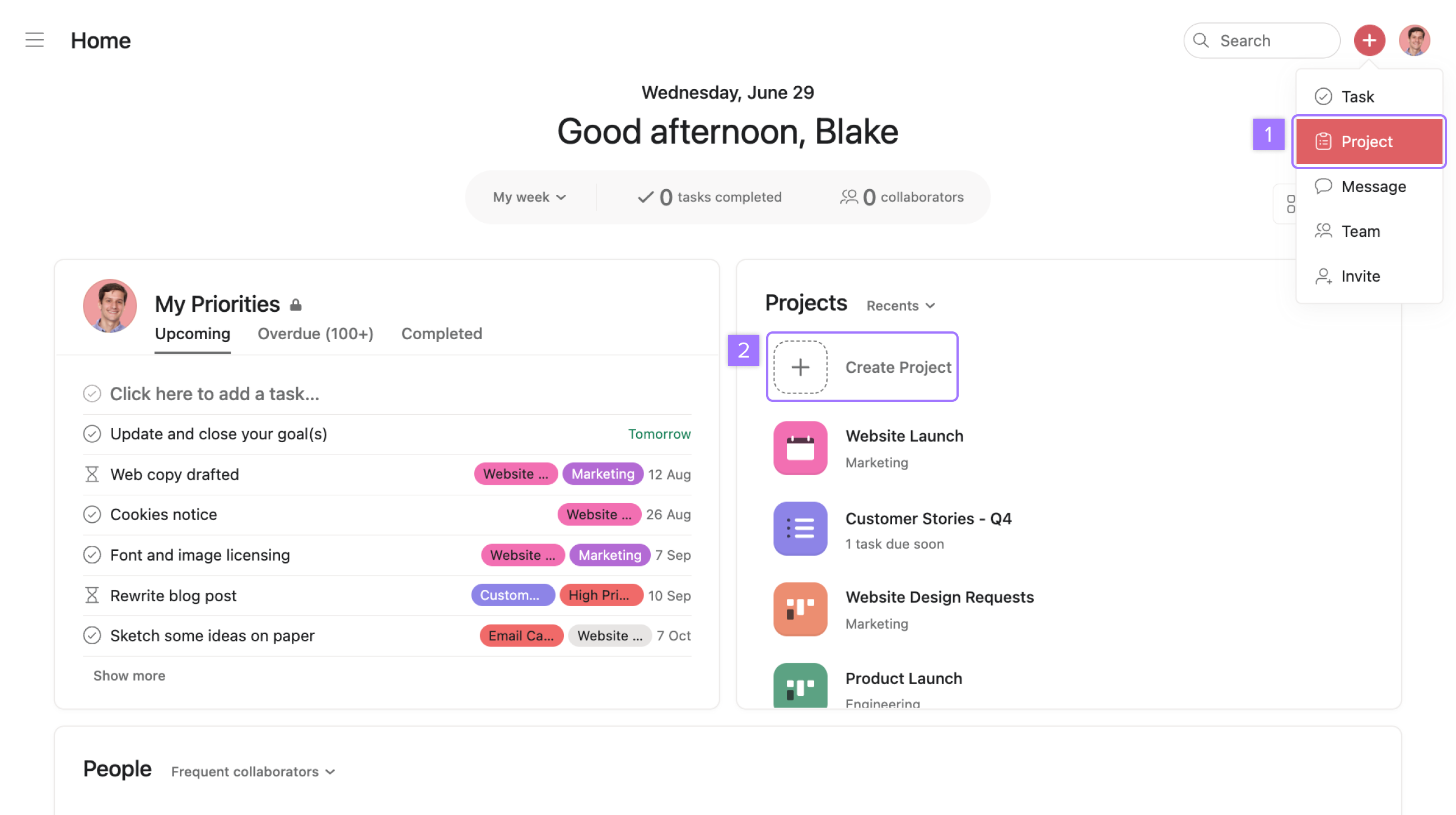 Creating a project
Click the Quick Add button in the top bar and select Project
Or, click the + Create Project button from your "Recent Projects" on your Homepage
Choose your template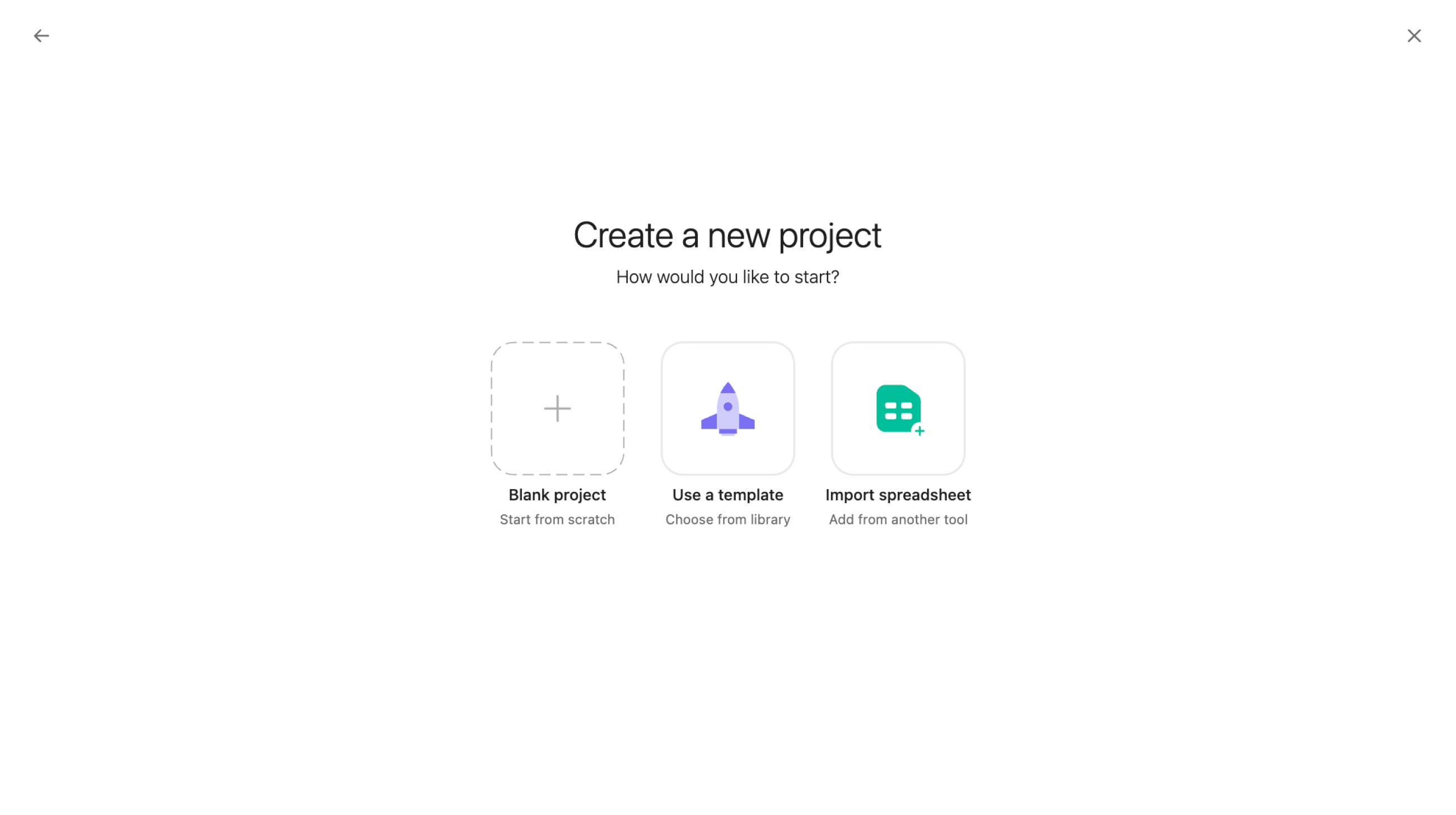 View templates
Select a template from the template library.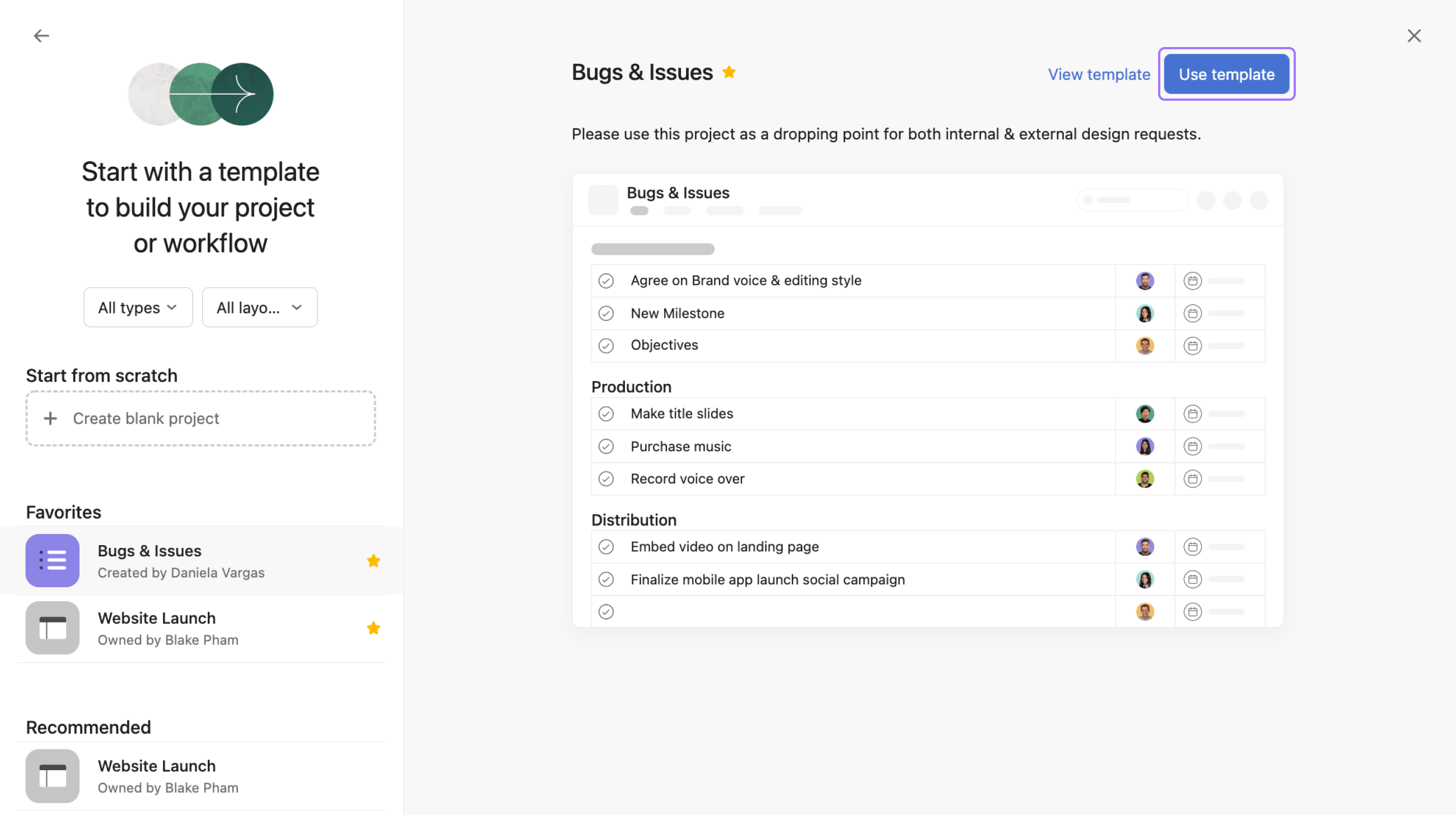 Preview an Asana template to see what it looks like and how you could use it. Then, click Use template when you're ready to create it.
When you select Use template, you'll be able to rename the template and get started with your new project in form template.
Edit project details
Next, you can rename the template and choose which team the project should go in. You can share the project with your team or make it private to project members.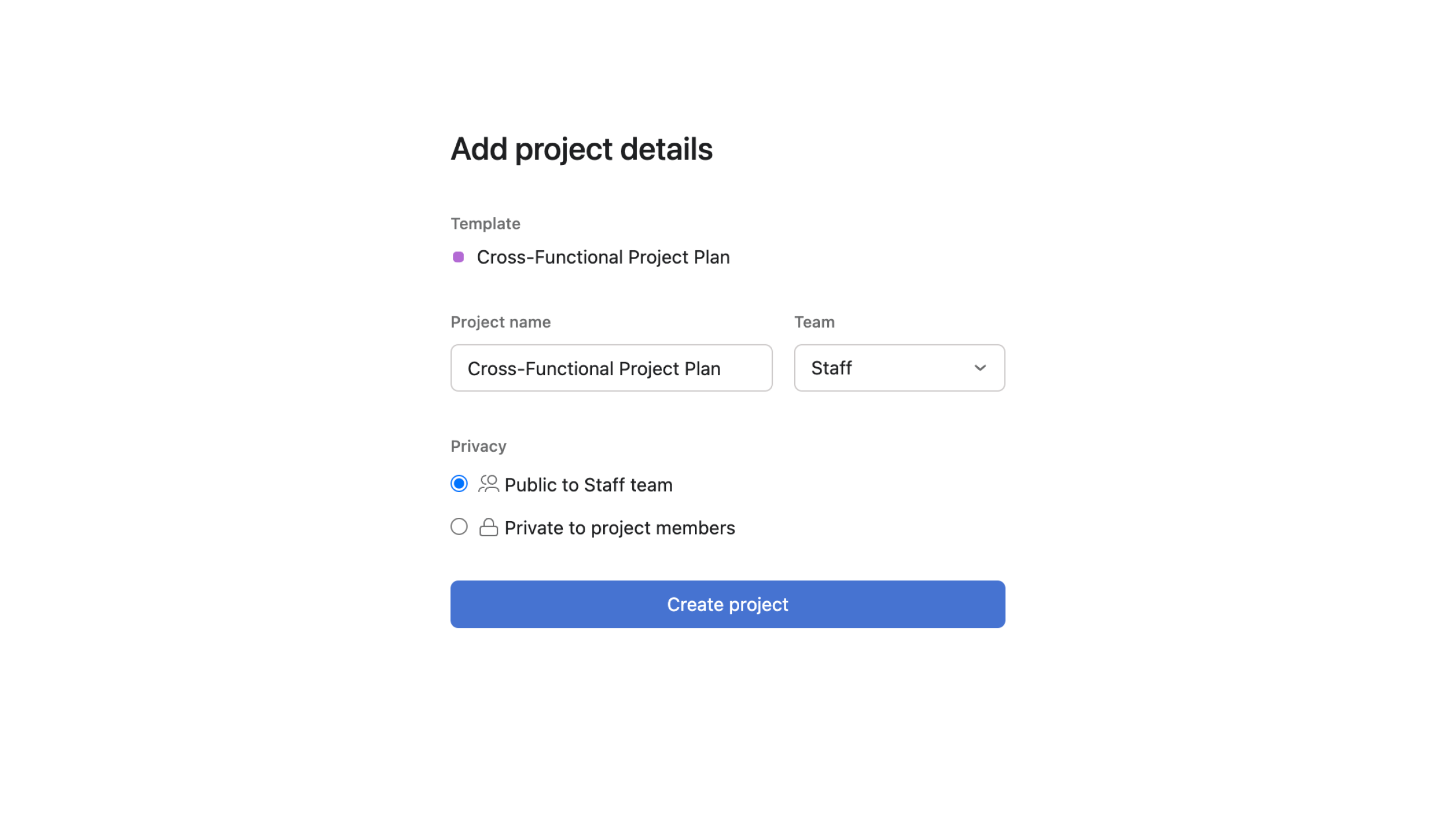 After you add the project details, click on Create project.
Initially, you may want to make the project private so you can customize it to best fit your workflow before making it public to the team.
If you have a recurring workflow, you can make your own template and then copy the project each time you need to use it.
Next, you'll want to customize the project to fit your team's workflow.
Edit the project to fit your workflow
The template tasks in the project represent suggestions and placeholders to give you an idea of how to use the project. You can edit the sections and tasks as needed to make this project fit your needs.
Free, Premium and Business templates
Asana offers a number of different templates, catering for free users as well as Premium, Business, and Enterprise users. Some templates use specific Premium or Business features and you may wish to upgrade to Premium or Business, or trial one of these tiers to use some particular templates.