Comment-only Goals
Comment-only Goals allow goal members to comment on goals without having edit access. Now, goal owners can decide who has Edit access or Comment-only access. Comment-only access will ensure that goals aren't mistakenly deleted or edited by goal members.
Sharing a goal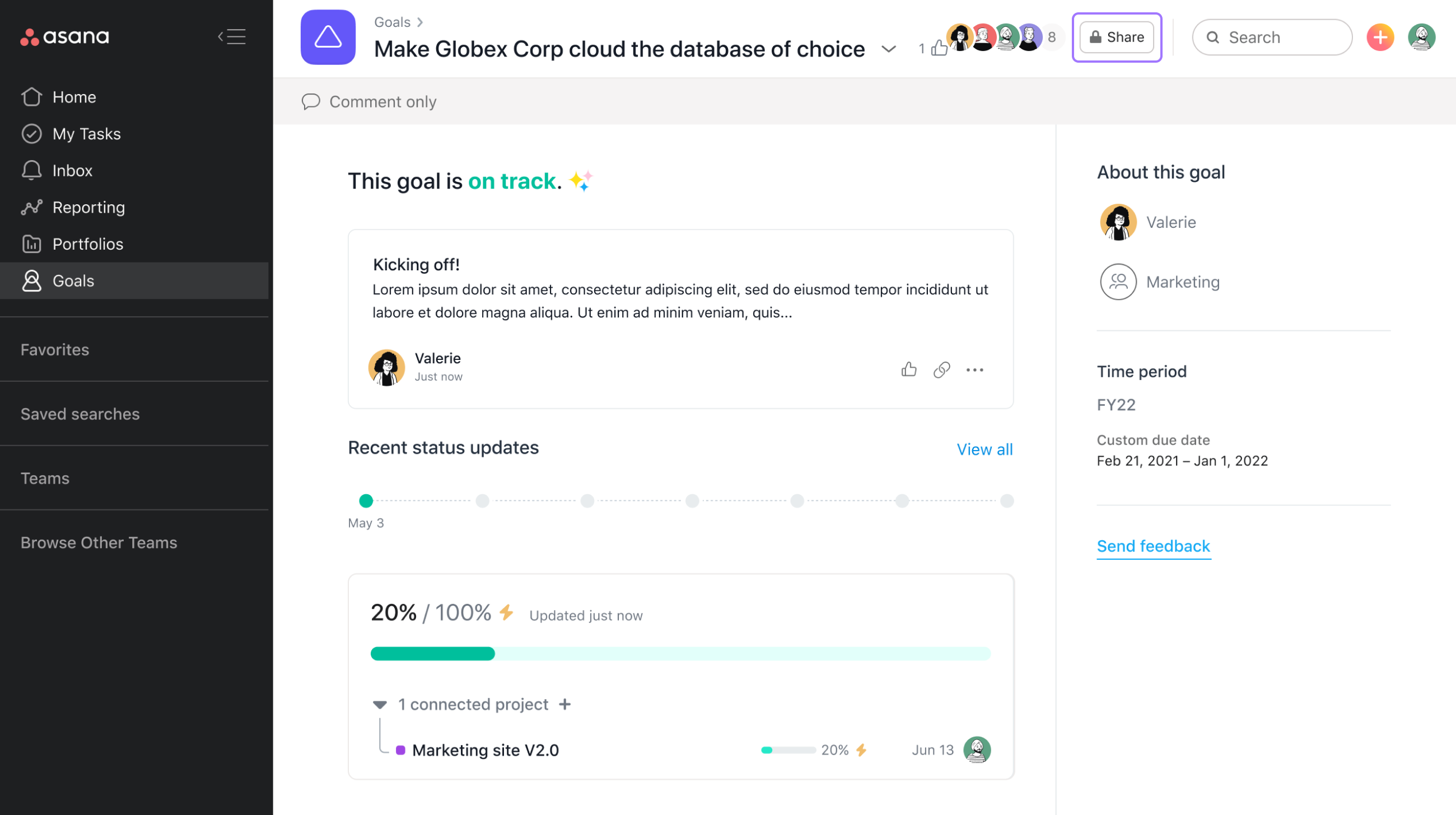 To share a goal click on Share.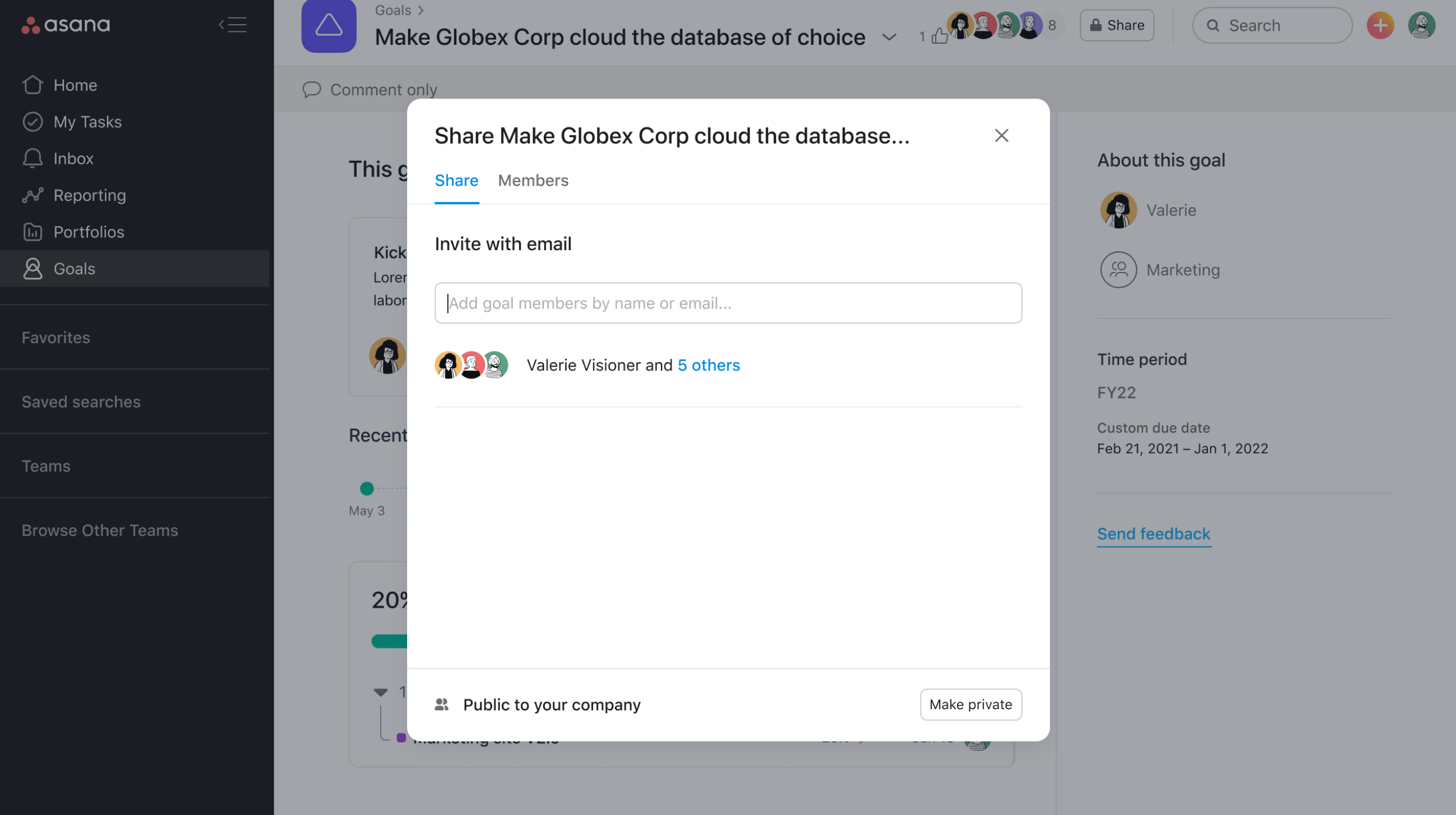 Enter the name or email address of the goal members you want to add.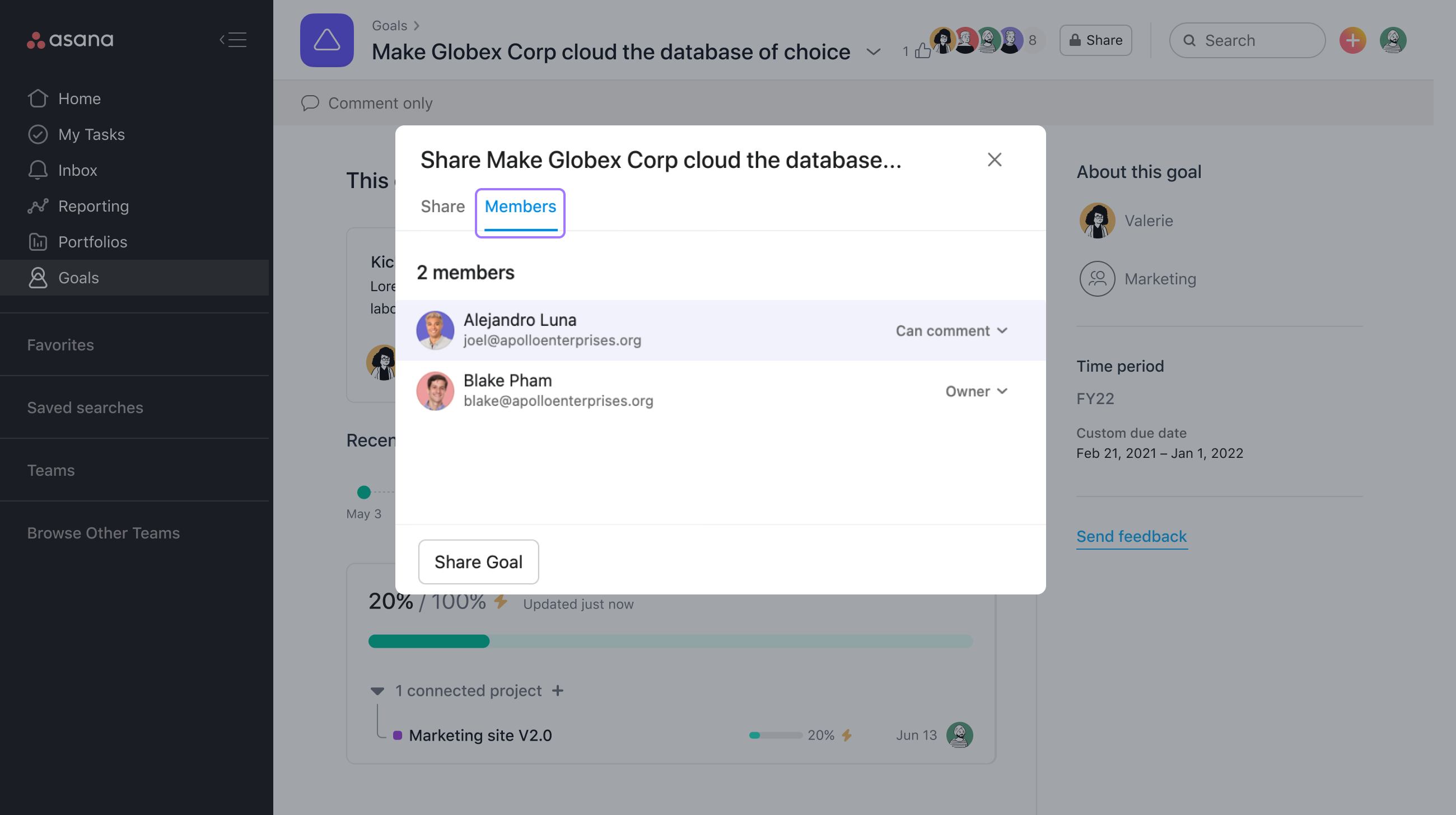 To view the goal's members and their permission settings, click on the Members tab.
Sharing a public goal
Public goals have a privacy setting for everyone in your Organization. You can set it to Can edit or Can comment.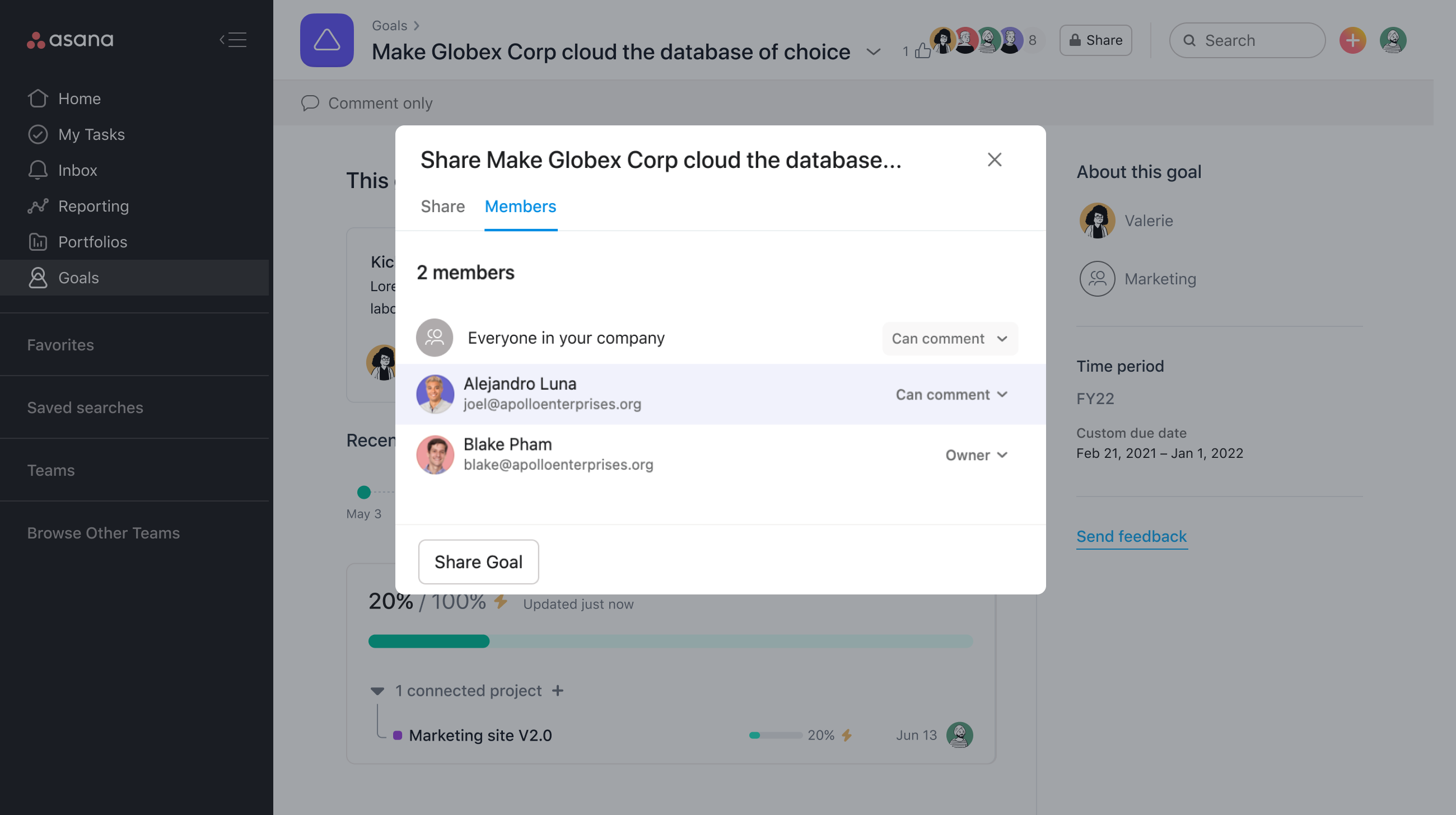 If you receive a Can comment permission from the company and an individual Can edit permissions, your effective permission is the one with the highest level: Can edit.
Edit access vs. Comment-only access
The table below shows the difference between having Edit access and Comment-only access.
| Edit access | Comment-only access |
| --- | --- |
| Change goal name | Like a goal |
| Link contributing work | Link reference work |
| Edit progress metric | Copy goal link |
| Update status | Like / comment on status update |
| Grant edit access to others | Share with others via share modal or @ mentioning (Comment-only role) |
| Change privacy setting | Remove comment-only users |
| Close goal | |
| Delete goal | |
| Edit goal description | |
| Add sub-goals | |
| Remove Owner or team | |
| Update time period | |
To learn more about Goals, head to our How to get started with Asana Goals Guide article.