Toolbar & Header UI Changes
We have updated the way information is displayed in the header of your projects - with more visible controls for viewing, sorting, and filtering tasks, adding Custom Fields, and viewing project activity.
Our team will continue to make updates to Asana that will make it easier for all users to access projects, views, and information that's most important to them, and we are using this change to the project header as a starting point.
Toolbar

When viewing a project, you can now:
Show only incomplete, completed or all tasks
Filter your tasks by assignee, due date or Custom Fields
Sort your tasks by due dates, assignees, likes etc.
Share the view with others
Customize your project with Custom Fields, rules and more
Project View
Now, you can find the following tabs in your project:
Overview
List
Board
Timeline
Calendar
Workflow
Dashboard
Messages
Files

Filtering
You now have additional filtering options from the project view.

Click the filter icon and select one of the quick filters available - Just my tasks, Due this week, Due next week or create your own custom filter.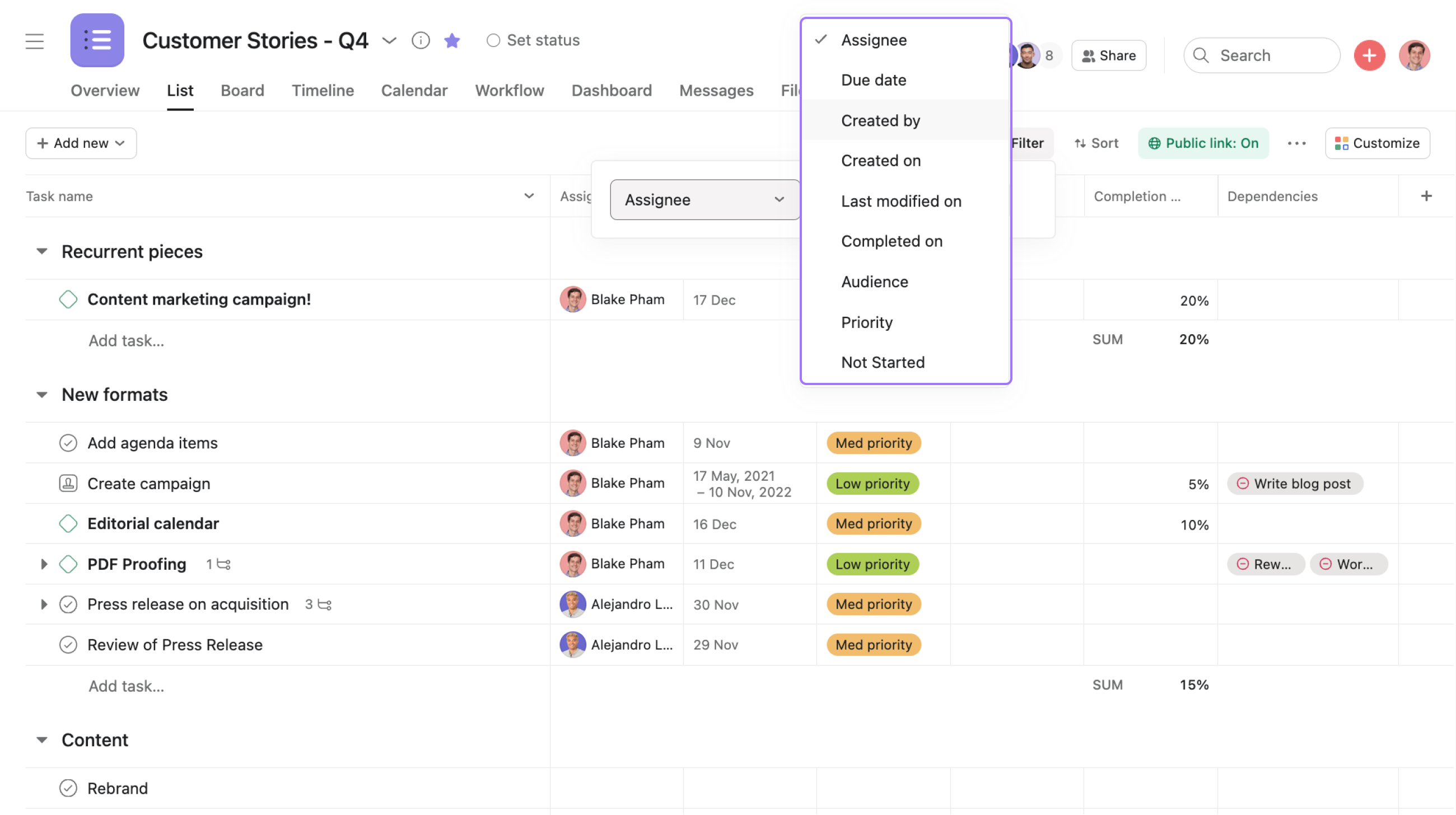 If you opt to create a custom filter, you can filter by:
Assignee
Due date (tasks due Before today, Today, Tomorrow, This week, Next week or within the next 14 days)
Created by
Created on
Last modified on
Completed on
Custom Fields and drop-down values
Project actions layout
We've also made some design changes to our project actions menu to make it easier to make updates and changes to your project.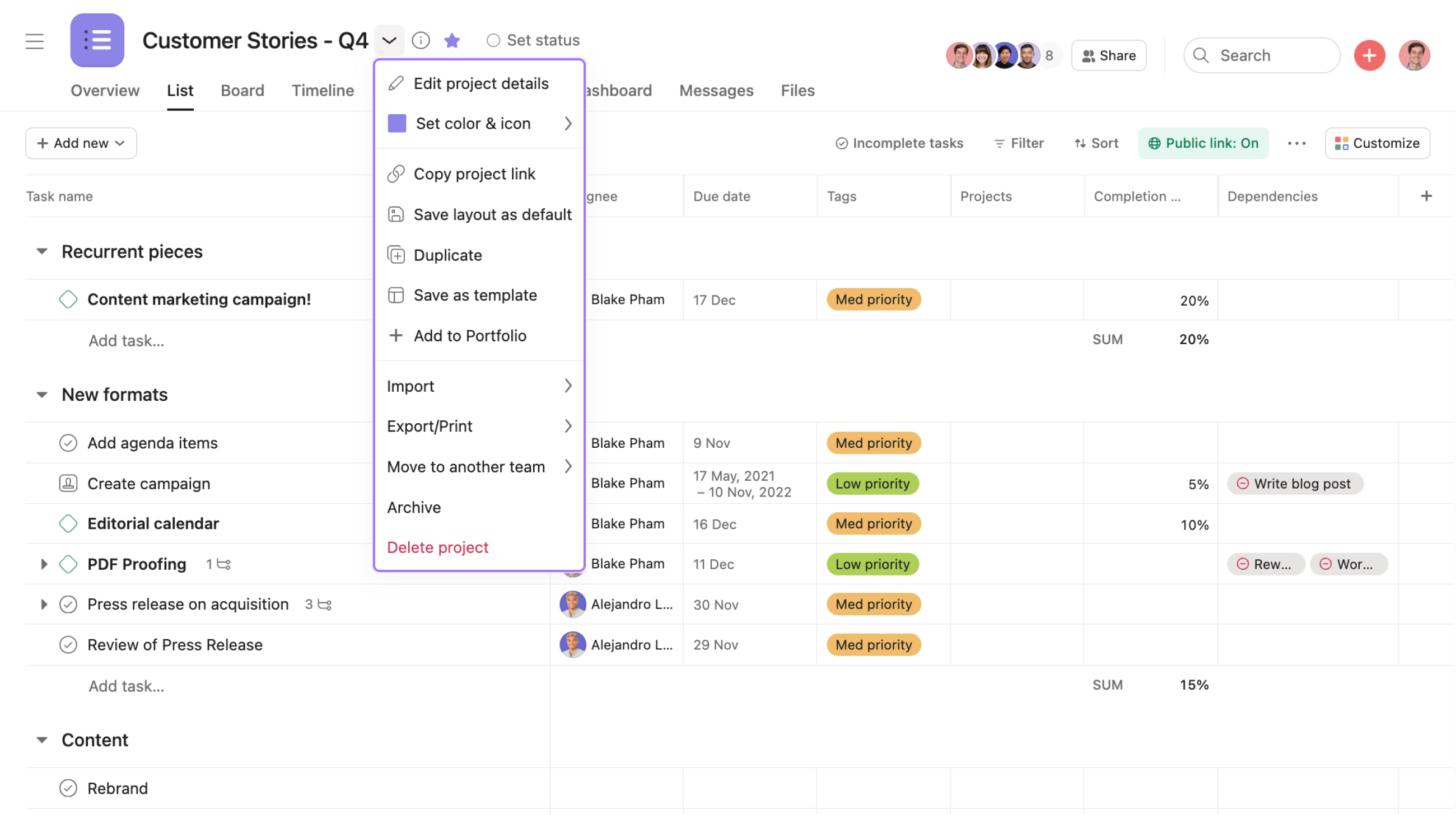 Click the arrow icon next to a project title to access the project actions drop-down.