Check and manage notifications with Inbox
What is inbox?
The more work you and your team create, discuss, and achieve in Asana, the more you'll rely on notifications to keep track of progress and actionable work. You can take action and comment on notifications right from your inbox and on your mobile device.
How is Asana's inbox different than email?
Unlike email, Asana's inbox only serves you relevant notifications based on the work you do and follow. All the context for your work is easily accessible from the notification so you can take action—instead of searching for that attachment from 10 emails ago.
At Asana, we don't use email internally at all and we hope to help our customers reduce or eliminate email too. But for the emails you still get, try these tips to keep them actionable and organized with Asana.
Tips for using inbox and managing notifications
Inbox notifications generate automatically as you complete and take action on your tasks, so you don't have to check in as often to make sure teammates "got that attachment" or to ask if they've finished work you're waiting on. When you have new notifications, you'll see an orange dot next to Inbox in the sidebar.
Focus on what matters
Try inbox filtering to hone in on the most actionable updates.
Follow or unfollow tasks and conversations to start or stop receiving inbox notifications.
Archive notifications you've read and don't need to action. Unlike email, you don't need to "save" notifications, as all your work is organized and searchable in Asana. You can also find them in the Archive tab again.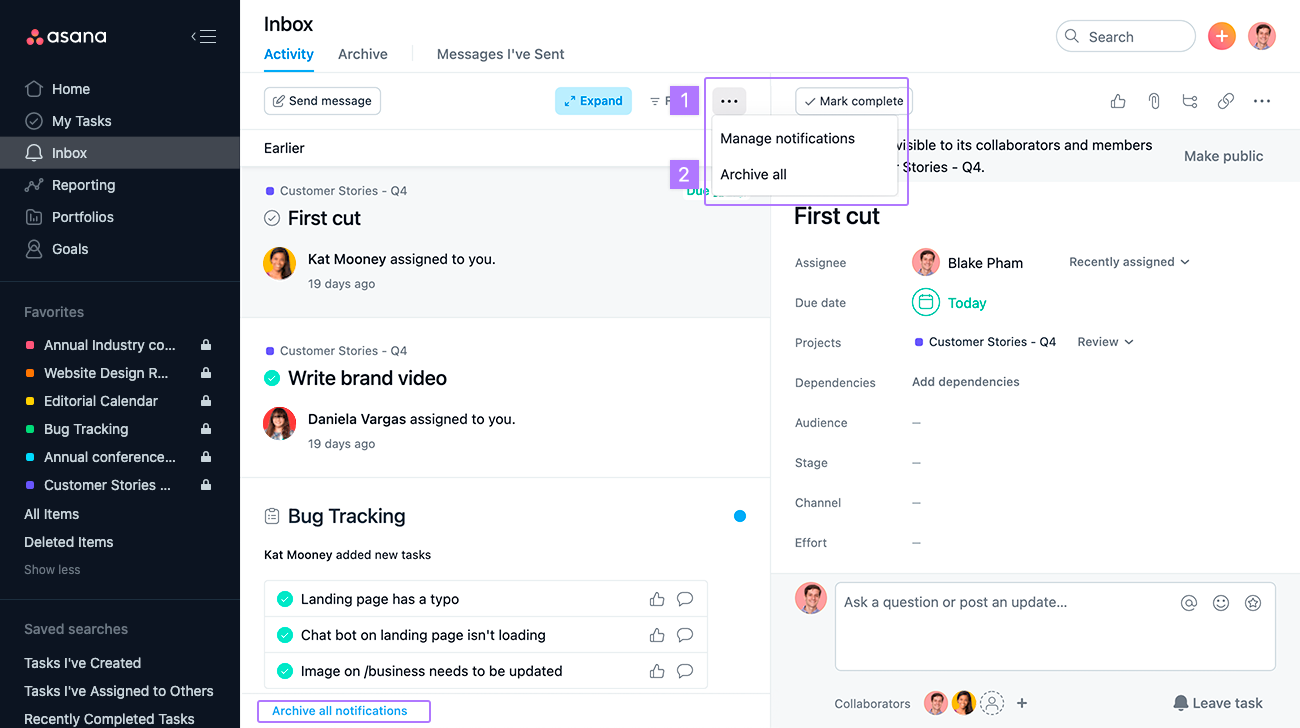 Take action
Use the thumbs up to show that you saw the notification so your teammate knows you saw it.
Create a follow-up task from any Inbox notification by clicking the Create follow-up task button (the circle with a checkmark) when you hover over the notification.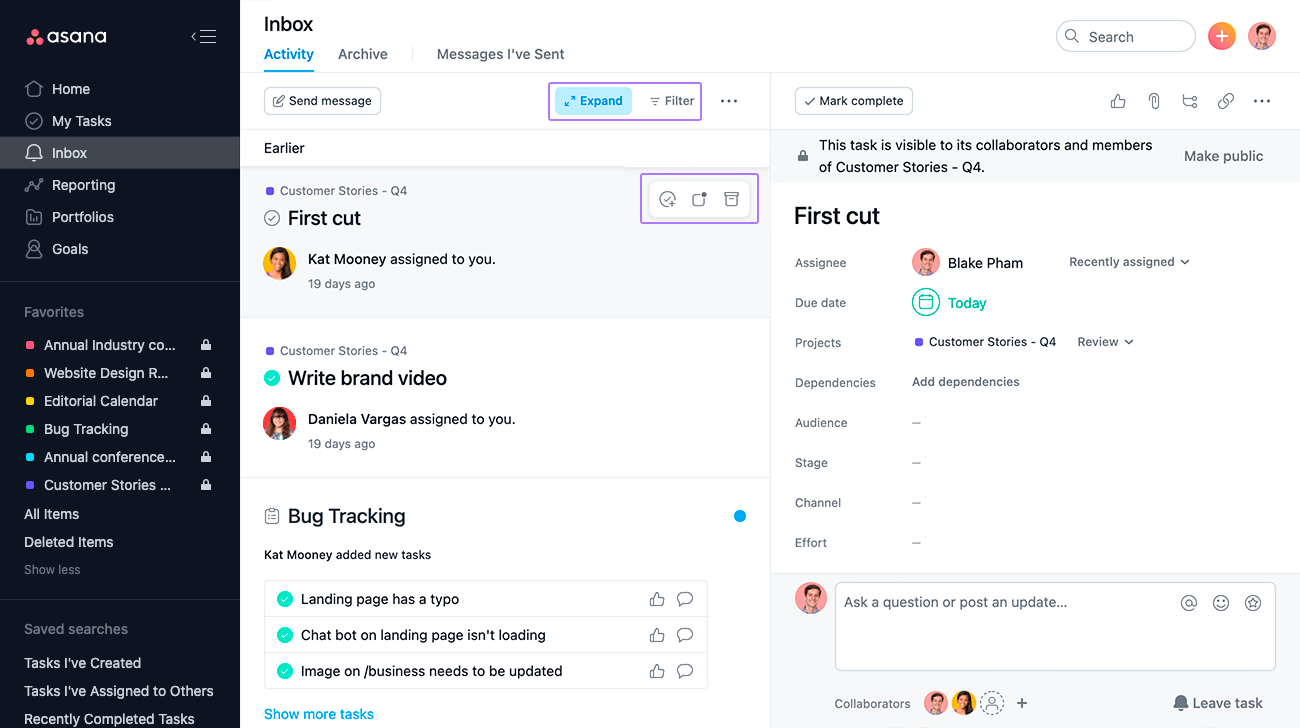 Get updates where you need them
It's no secret—Asana offers free 30 day trials. Start yours today. Try for free