Company goals and objectives
At the beginning of the year, most companies establish new goals and objectives to guide their work with a strategic planning process. As time passes and you get caught up in the day-to-day flow of work, it's easier for those ideas to get hazy. They're tucked away in a hard-to-find document, you're unsure how other teams are working towards them, or they don't always guide your management meetings. Using Asana for strategic planning and goal tracking helps keep your objectives top of mind, and communicate on your progress, so you know what's progressing and how.
Follow along with the article to build your own company goals and objectives project, and take a look at other resources directly below.
How to create a company objective project
Skip the setup and try an Asana-created company goals & objectives template.
Want to skip the setup? Premium users can create a project with our company goals and milestones template in Asana.
Tips for managing your company objectives project
Store tasks in multiple projects
You can see the same information in different contexts without duplicating efforts. If an overall company goal pertains to a specific project, you can keep the goal in both places to keep efforts focused and show how you're working towards it.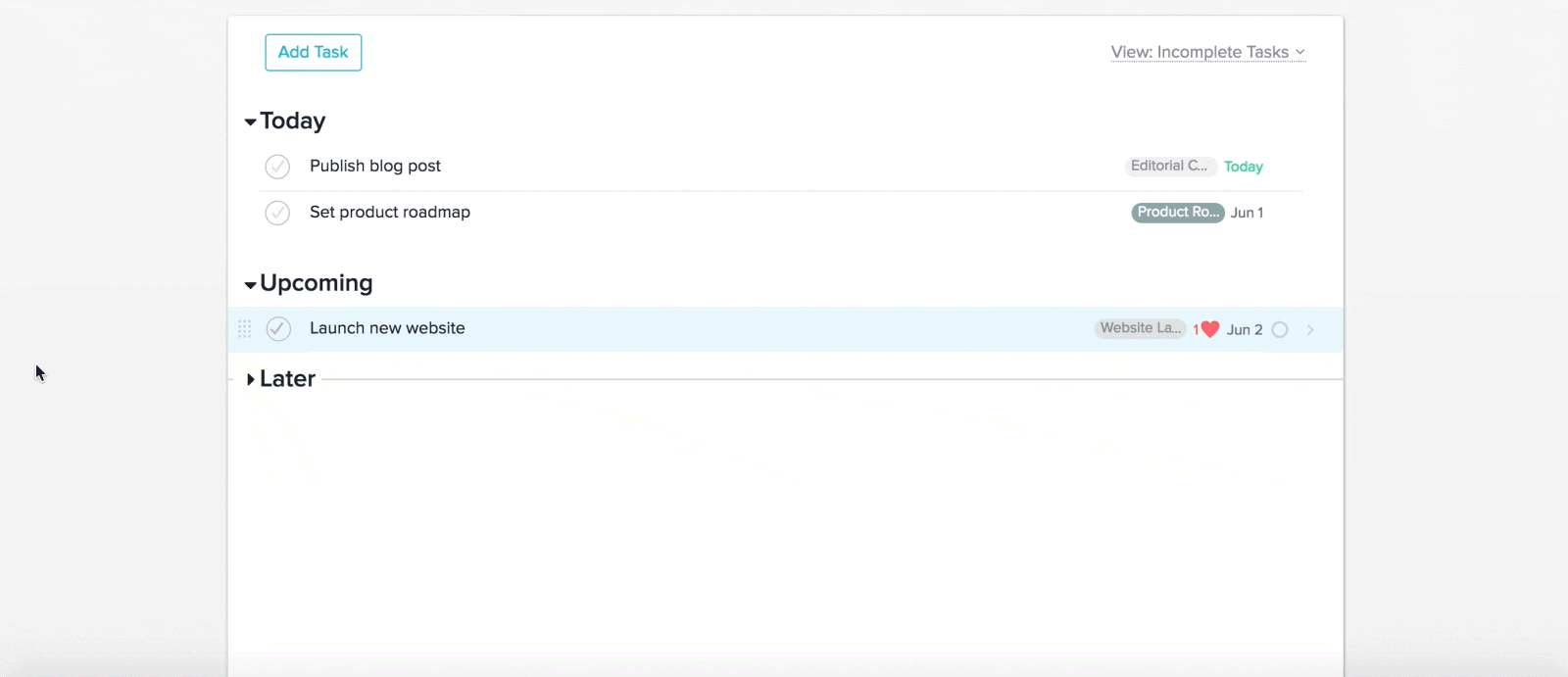 @mentions
@mention other people, tasks, and projects by typing @ and the name of the project, task, conversation, or teammate you want to connect. @mentioning tasks and projects give context and show task dependencies. @mentioning stakeholders adds them as followers so they can pose and respond to questions.
Pantheon sets company objectives with Asana
Asana gives managers the centralized, connected workspace they need to align their team's efforts to overall company goals and objectives, while also aligning them with other teams.