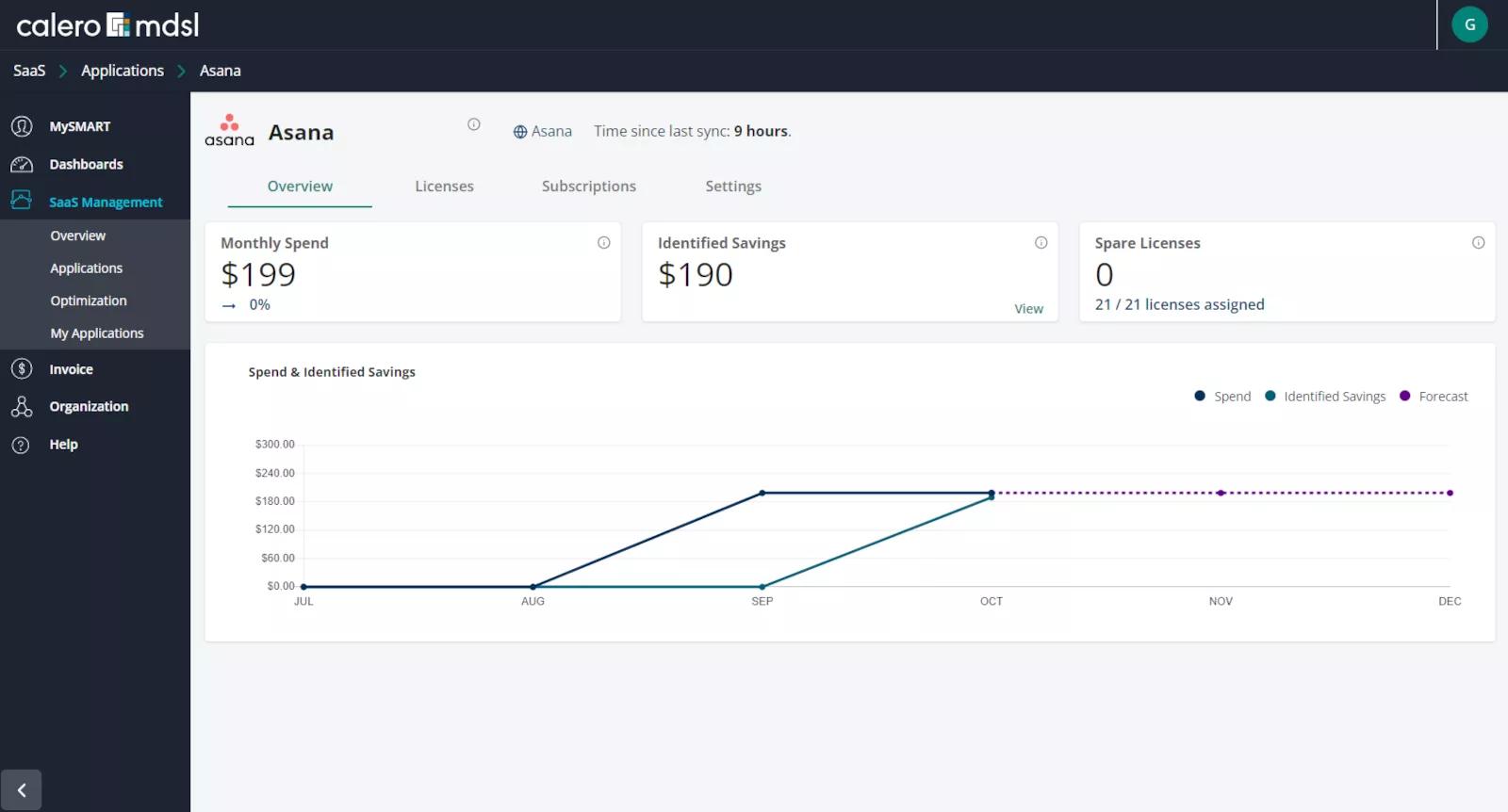 Why Calero-MDSL SaaS Expense Management + Asana?
The Calero-MDSL SaaS Expense Management solution provides visibility, control, and optimization of SaaS licenses and contracts, allowing you to control costs while meeting your employee's SaaS-related needs.
Integration to Asana allows us to monitor the license cost and the activity of your Asana project users. This visibility across your SaaS portfolio identifies if there are multiple SaaS applications doing similar jobs across the organization, or if there are unused licenses that can be applied to new projects without adding net additional costs. Integration with internal Employee records (HR Feed) allows the system to automatically remove licenses when an employee leaves the organization.
Get Calero-MDSL SaaS Expense Management + Asana
The integration is a data fetch into our SaaS Expense Management tool, for which our clients will be licensed. The instance of the product here is on a production tier used for external demonstrations. The Asana "onboarding" process is shown in the video we have uploaded.
Further details can be found within the application:
Help > User Guides & Reference Documents > SaaS Expense Management User Guide.
Please visit the integration page here.
Learn more and get support
To learn more about using the Calero-MDSL SaaS Expense Management integration, visit their support page.
This app integration is built by a third-party developer. Asana does not warrant, endorse, guarantee, or assume responsibility for this integration. Contact the app developer for details and support.